Farmers and ranchers, businesses, states, cities and local governments, indigenous leaders, scientists, financial institutions, artists, religious groups, NGOs and global citizens all have a critical role to play in reducing forest, food and land-based emissions to help tackle climate change.
Ahead of September's Global Climate Action Summit the land sector is coming together to define and commit to deliver on this challenge. At the Summit we will share and celebrate what has been achieved to date and create more ambitious worldwide commitments and coalitions to accelerate action and help national governments deliver on their climate goals.
We need to unite a sector. We need to define the science. We need to drive investment. We need to deliver ambitious and innovative solutions. We need everyone's help.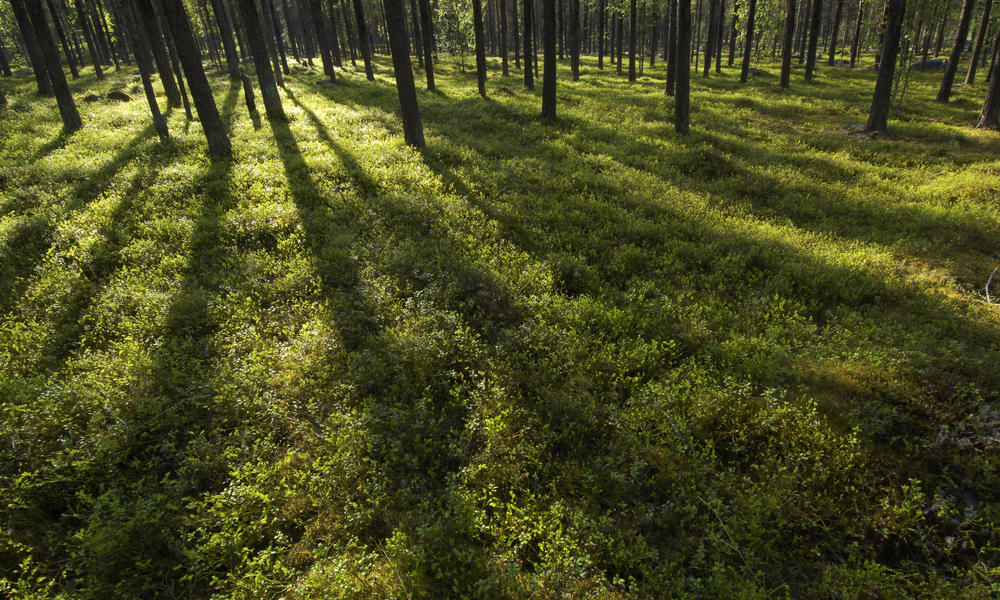 © Staffan Widstrand / WWF
Forests, Food and Land Challenge Coalition
Manuel Pulgar-Vidal—Leader of the Climate and Energy Practice at WWF International and former President of COP 20—is on the Advisory Committee of the Global Climate Action Summit and leading the convening of the food, forest, and land challenge coalition. We invite all stakeholders to join us by emailing [email protected].
ACES
ADECIA
Agribusiness Global Allies
American College of Lifestyle Medicine
American Farmland Trust
American Forests
APG Asset Management
Articulação dos Povos Indígenas do Brasil (APIB)
Avoided Deforestation Partners
Beneficial State Bank
Berkeley CA
Berkeley Climate Action Coalition Land Use Committee
Biodiversity for a Livable Climate
c40
Cal EPA
California Air Resources Board
California Department of Food and Agriculture
California League of Conservation Voters
California Natural Resources Agency
California Strategic Growth Council
Carbon Cycle Institute
Carmel Tribe
CDP
Center for Good Food Purchasing
Chatham House
China Meat Association
City Forest Credits
City of Portland
City of San Francisco
CleanTech21
Climate Advisors
Climate and Land Use Alliance (CLUA)
Climate Change Adaptation Project
Climate Focus
Climate Reality Project
Climate Smart Group
Cloverton Group
Coca-Cola North America
Columbia River Inter-Tribal Fish Commission Portland, OR
Convention on Biological Diversity (CBD)
Conservation Alliance
Conservation International (CI)
Coordinadora de las Organizaciones Indígenas de la Cuenca Amazónica (COICA)
County of Merced
Danone
Designathon Works – SA
Doris Duke Charitable Foundation
Earth Innovation Institute (EII)
Earthwatch Institute
East Bay Regional Park District
EAT Forum
Eco Strategies
EcoAdvisors
EcoAgriculture Partners
EcoTrustForests
Environmental Defense Fund
Enviva
European Climate Foundation
FAIRR
Fahr LLC
Farm and Farmers Foundation, India
Flinders University, South Australia
Food and Agriculture Organization of the United Nations (FAO)
Food and Land Use Coalition
Food Commons Fresno
FoodShot Global
Forest Trends
Forever Sabah
Fundación Natura
Full Belly Farms
Gap Inc.
Generation Blue
Global Alliances for Water and Climate
Global Environment Facility
Global Green Growth Institute
Global Optimism
Global Resilience Partnership
Gold Standard
Gordon and Betty Moore Foundation
Government of Catalonia
Governors' Forest and Climate Task Force (GCF)
Grupo Ecológico Sierra Gorda
Hawkesbury Institute of the Environment
IDH the sustainable trade network
Indigenous Environmental Network
Indigenous Peoples Alliance of the Archipelago (AMAN)
International Indigenous Peoples Forum on Climate Change
International Platform for Insetting
International Union for Conservation of Nature (IUCN)
ISU Bioeconomy Institute
James Beard Foundation
Land Trust Alliance
Landesa
Mapiomas
Mars
McDonald's
Meridian Institute
MesoAmerican Alliance of Peoples and Forests (AMPB)
Microsoft
Ministry for Environment, New Zealand
Ministry of Agriculture
Ministry of Environment and Energy, Costa Rica
Misean Cara
Mission 2020
Molino Creek Farming Collective
Morris Grassfed
Natural Resource Defense Council (NRDC)
New Forests US
NextGen Policy
Norway Ministry of Climate and Environment
Ocean Spray Cranberries
Organic Consumers Association
Organización de Pueblos Indígenas de la amazonia colombiana (OPIAC)
Organización Regional de los Pueblos Indígenas del Oriente
Oxfam
PepsiCo, Inc
Peru Ministry of Environment (MINAM)
Planet Labs
Planet Tracker
Point Blue Conservation Science
Project X Global
Projects For Good
ProVeg International
PWC
Rainforest Alliance
Rainforest Foundation US
ReGen18
Region of Lombardy (Italy)
Rights and Resources Initiative (RRI)
Rizoma
S2G Ventures
Secretariat of Environment and Natural Resources, Mexico City
SERNAP Peruvian National Park Service
Sierra Club
Sodexo
Solutions from the Land
The State of Hawaii
State of Jalisco, Mexico
Sustainable Agriculture Education (SAGE)
Sustainable Food Lab
Sustainable Food Trust
Sustainable Harvest International
SYSTEMIQ
Terra Global
The Climate Group
The Earth Institute at Columbia University
The Nature Conservancy (TNC)
Tomkat Ranch
Total Land Care
Tropical Forest Alliance (TFA)
UC San Francisco
UK Department of Energy & Climate Change (DECC)
UN Sustainable Development Solutions Network
Under2 Coalition
United Nations Framework Convention on Climate Change (UNFCCC)
Unilever
United Nations Development Programme (UNDP)
United Nations Environment Programme (UNEP)
United Nations Foundation
University of California – Berkeley
Vision 2050 FBR-PACE
Walmart
WBCSD
Wild Heritage
Wildlife Conservation Society (WCS)
Woods Hole Research Center
World Business Council for Sustainable Development (WBCSD)
World Bank
World Economic Forum
World Resources Institute (WRI)
World Wildlife Fund (WWF)
Yaqui Tribe
Yucatan
Yurok Tribe
Our actions will reduce greenhouse gas emissions from land use directly and encourage national governments to accelerate their progress. We have no time nor land to lose.